SPRING
Spring rains are washing away the Winter doldrums and ushering in exciting, fun outdoor activities.
Lawn & Garden Planting & Clean-up
Bird Feeder Making & Filling
Camping, Fishing, Hunting
Sports, Hiking, Traveling
And, Winter Clean-up & Storage!!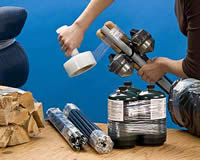 Flat Twine
This all-purpose tool makes Spring even more fun:
Wrap, bundle, compact, & secure everything for carrying & storage
Sports equipment
Camping gear
Bird seed bags
Garden tools & supplies
The list extends as far
as your imagination.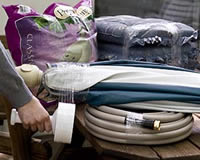 Watch the video demonstration above to see how easy
Flat Twine is to use.
Check out the links below for more applications.
Sports & Recreation Uses
Lawn & Garden Clean-up