Flat Twine®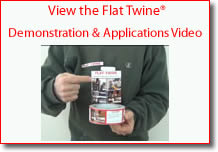 Crafters love Flat Twine®!

Check out this review
from CraftHaul.com
Application 112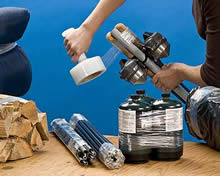 Summer Fun with Flat Twine®


Summer is in full swing –
Vacations, outdoor recreation, sports, camp/camping, and a lot of moving
from one place to another.
Flat Twine is the ultimate bundling, wrapping, tying, and compacting tool to make everything easy and not interfere with the summer
and vacation fun.
Check out great applications for:
Camping


Sports/Recreation


Lawn & Garden Activities


Moving & Storage



Watch the
"How-To" video
to see how easy it is to use and how many different applications you can find – and how much time, effort and money
you can save.
Flat Twine®


Sticks to itself, not to your stuff
Ties tighter than twine without a knot